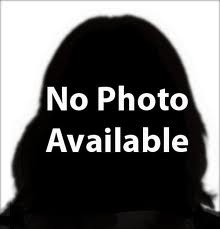 Appearance
Edit
Great aunt Margo is described as ageless, dark, and graceful. She has a strong resemblance to Emma. She looks nothing like her sister who has gray hair, is wrinkly and has twinkling gray eyes. She has jet black hair put in a elaborate bun and big, dramatic. She has a smooth ageless face and white-white skin, which is cold to the touch.
Great-aunt Margo has a dark sense of style, and wears a flowing black dress with bold slashes of red printed on it with a velvet choker with a glittery black bat pendant that Emma thought looked like a butterfly when she didn't see it up close. She wears black eyeliner, that makes her eyes look big and dramatic, has long nails that are painted crmson, and has ruby red lips.
In her bat form, she has a small body and head covered in glossy, black fur, sharp fangs, long, graceful black wings,and piercing red eyes.
She is portrayed by Tasneem Roc.
Occupation
Edit
Margo is the Vampire Empress. She also has a traveling exhibit of stuffed bats that she uses as a cover for the initiation ceremony.